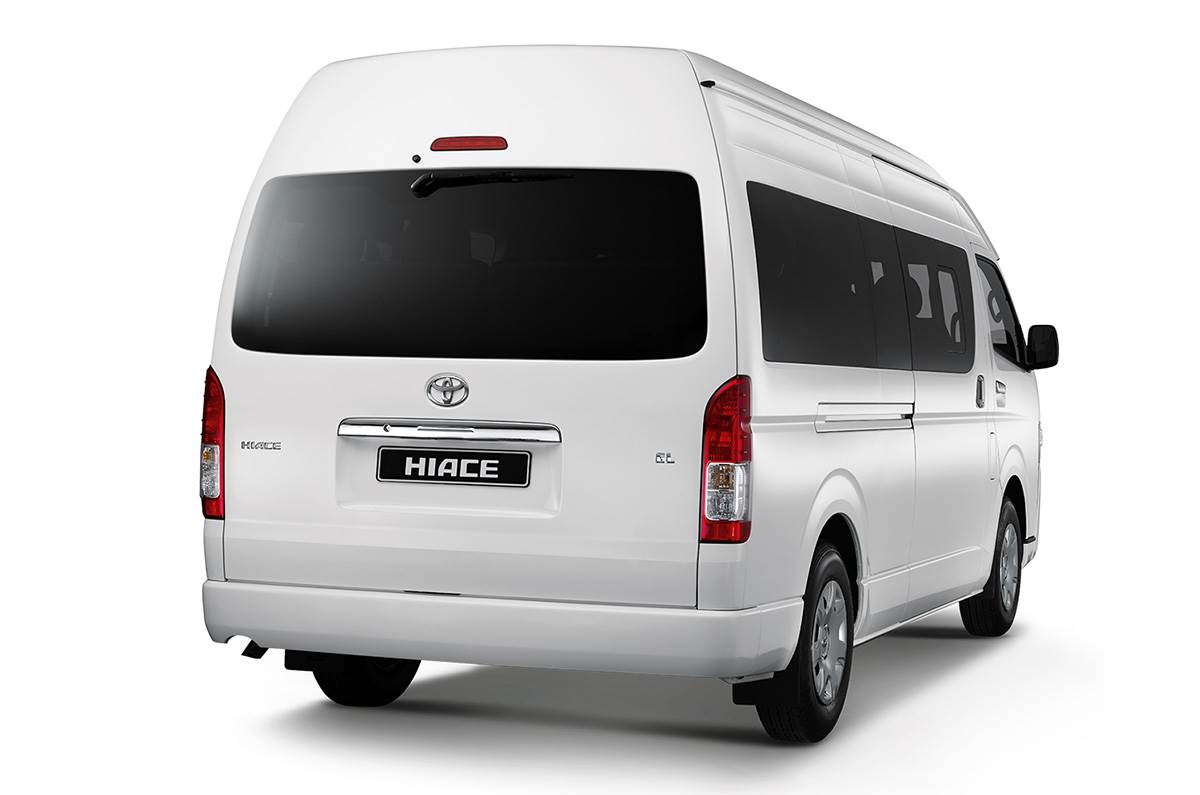 (5th Generation Toyota Hiace Fully Imported in India)
Toyota India Launched "Hiace", single configuration 14 seater MUV.
Regardless of the 6th Generation which is already selling in international markets Toyota has decided and launched its Hiace A MPV category vehicle of 5th Generation in India.
1. The 5th Gen Hiace is priced at INR. 55 Lakh (much money for old version?)
2. Comes up with only 2 colors; white and silver.
3. Comes up with only one trim GL which has a configuration of 14 seats only.
4. 2.8 litre 4-cylinder engine which produces 151bhp and 300Nm of torque.
Under The Hood:
The Multi-Purpose vehicle (MPV) comes with 2.8 litre 4 cylinder engine which revs out 151bhp and 300Nm of torque which is adequately sufficient for pulling this "Huge Kidnapper MPV". (People watching Marathi action movies will have an upper hand understanding the sarcasm.) The same engine is offered in the Innova and Fortuner but in this one, the state is not as much refined and in tune. Offering only GL variant, the MPV comes up with 6-speed automatic gearbox.
Specs and Interiors:
As Hiace is coming with only GL trim, hence has only configuration of 14 passengers, i.e. 12 passengers along with driver and co-driver. Regardless of on-going sale of 6th generation in the internation market of the Hiace, Toyota India have brought the 5th Gen in India.
Globally selling 6th Generation Toyota Hiace.