As we discussed in one of our earlier article, Xiaomi, the renowned smartphone maker, has officially applied for a sales license for its inaugural electric vehicle (EV), the Xiaomi SU7 sedan.
This groundbreaking EV, previously code-named MS11, promises to make a significant impact in the automotive market, with production set to commence in December 2023 and deliveries scheduled to start in February 2024.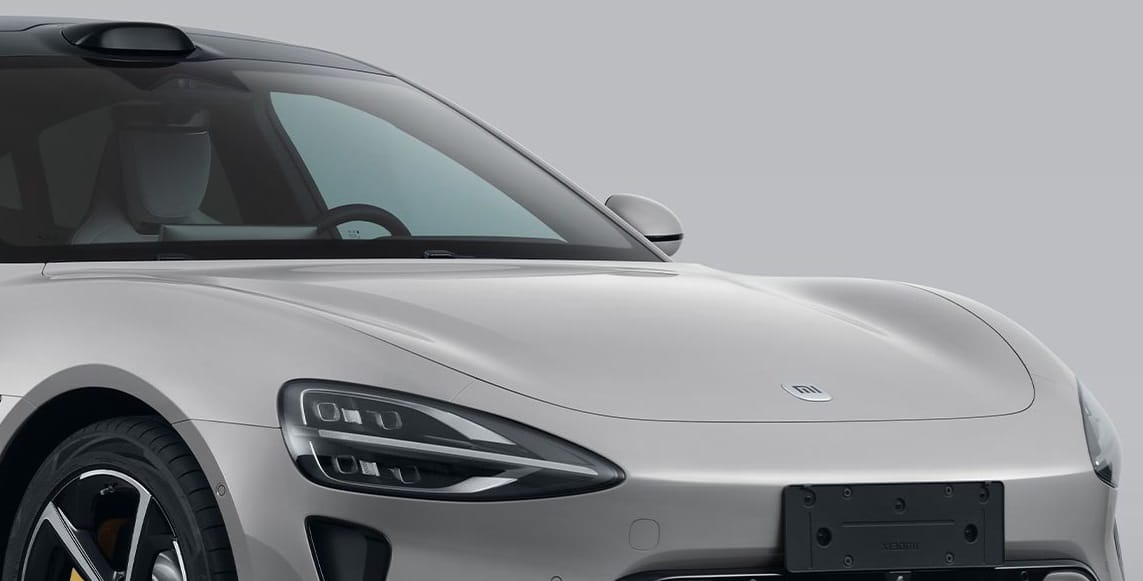 Design and Dimensions:
The Xiaomi SU7 is an electric sedan boasting dimensions of 4,997mm in length, 1,963mm in width, and 1,440mm in height, with a substantial wheelbase of 3,000mm. The sleek design incorporates two striking wheel options - 19" and 20", complemented by tire specifications of 245/45 R19 and 245/40 R20. The front end draws inspiration from high-performance cars, featuring headlights reminiscent of McLaren's latest models, and a tapered bonnet. At the rear, the slim wraparound tail-lights are connected by a distinctive light bar.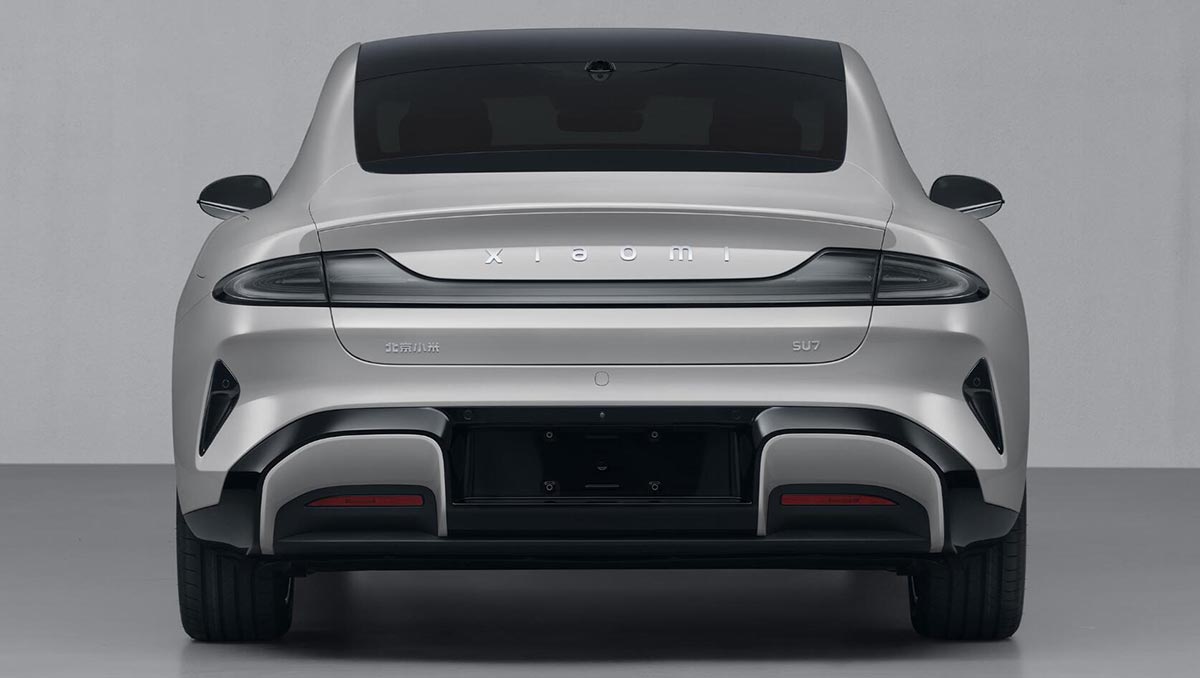 Interior and Features:
Inside the SU7, passengers can expect a sophisticated interior with two selectable themes. The centerpiece is a generously sized central touchscreen infotainment system. Spy shots reveal a well-designed cabin with a sizeable control screen, a three-spoke wheel with a flat bottom, and two functional knobs. Notably, a camera on the B pillar suggests the inclusion of a face recognition unlocking function.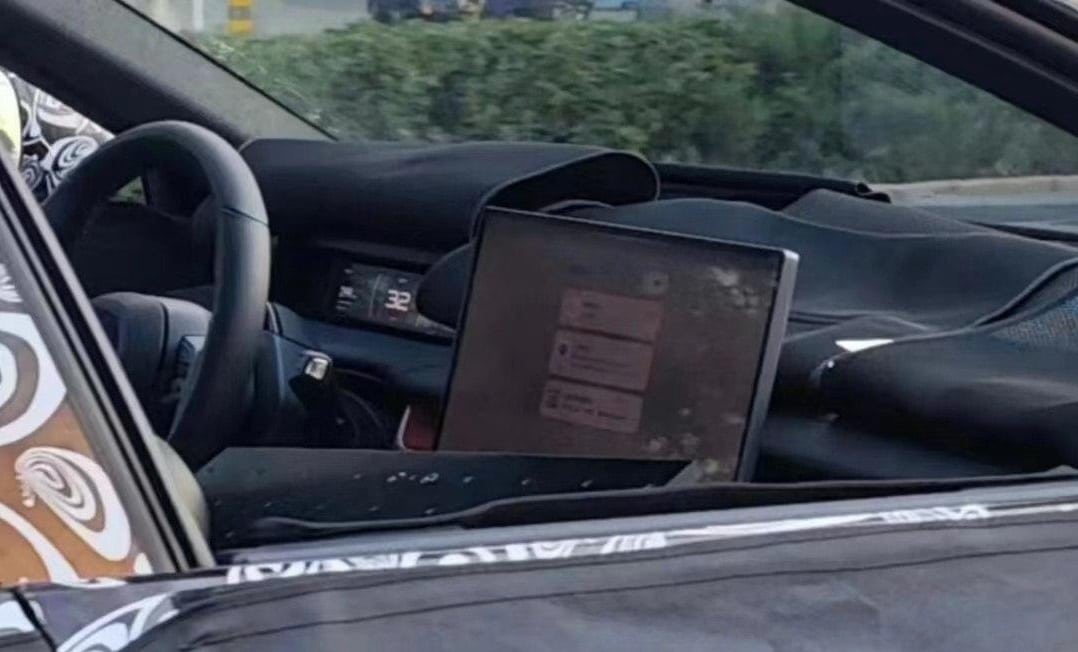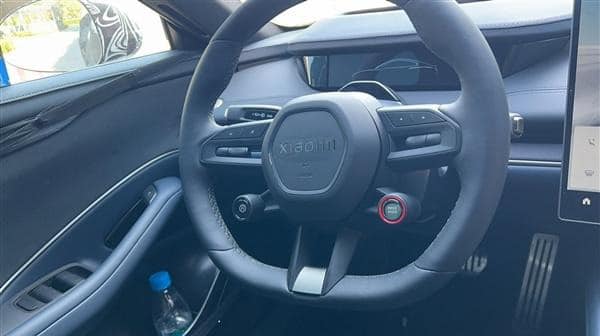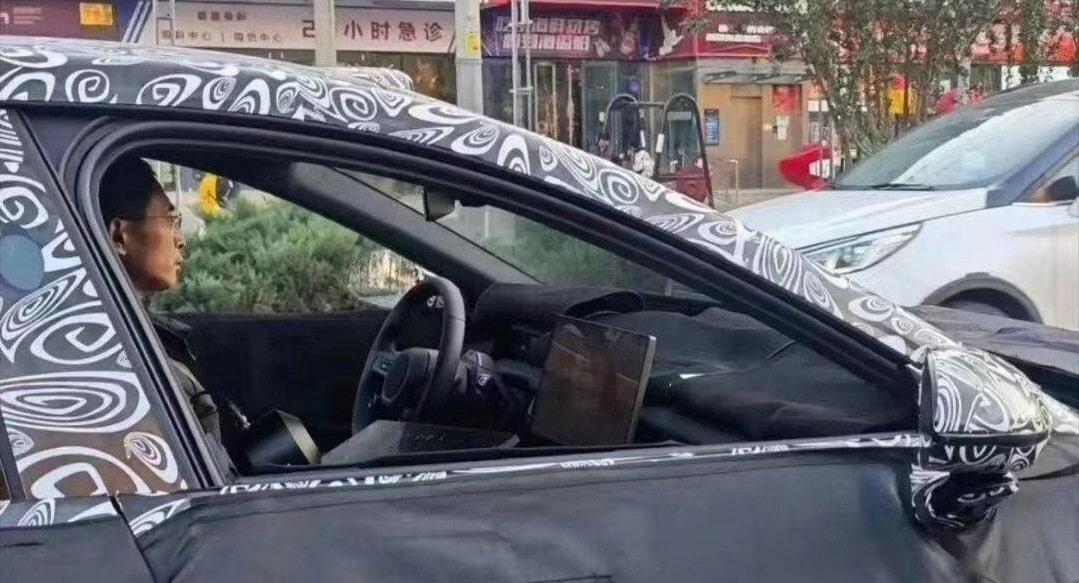 Powertrain Options:
Xiaomi offers two powertrain options for the SU7. The rear-wheel-drive version boasts a 220 kW motor, providing 299 horsepower and a top speed of 210 km/h. For those seeking more power, the all-wheel-drive option combines a 220 kW motor with an additional 275 kW motor, resulting in an impressive 673 horsepower and a top speed of 265 km/h. The powertrain relies on a BYD lithium iron phosphate (LFP) battery pack for the base model, while a more upscale option features a ternary NMC pack from CATL.
Variants and Additional Features:
According to filings with the Ministry of Industry and Information Technology (MIIT), the Xiaomi SU7 will be available in three versions: SU7, SU7 Pro, and SU7 Max. Some trims will come equipped with an active rear wing. The electric motor model TZ220XS000 is produced by United Automotive Electronics Co., Ltd.
Production and Future Plans:
Manufactured by Beijing Automotive Industry Holding Co. Ltd (BAIC), Xiaomi's SU7 has already begun trial production at the BAIC Off-road Vehicle Co. factory in Beijing. This is noteworthy as BAIC is also involved in a joint venture with Mercedes-Benz and holds a stake in the German automaker. Xiaomi's foray into the EV market was announced in March 2021, with a substantial investment of 10 billion yuan (approximately 1.4 billion USD). The company has plans for a broader lineup, with an SUV expected to launch in 2025.
As Xiaomi enters the EV manufacturing race, the SU7 sedan is poised to compete with established models like the BMW i4 and Tesla Model 3. With cutting-edge technology, striking design, and multiple powertrain options, Xiaomi aims to make a lasting impression in the rapidly evolving electric vehicle landscape.